"It's a girl's world when it comes to selling products." - Jessica Simpson
We've come a long way from the Mad Men era.
There's a reason Don Draper's on-screen advertising business consisted mostly of whiskey-drinking, cigar-smoking men lounging on office couches. Back in the 1960s, the marketing industry (like many others) didn't often provide opportunities for women to pursue and thrive in careers.
But today,
almost half
of all chief marketing officers in the U.S. identify as women. As do 52.5% of all employees in the advertising, public relations and related services industries. It's one of the most gender diverse departments in modern businesses.
Positive change like this requires powerful people. In celebration of International Women's History Month, we will be sharing the hard work, dedication and perseverance of our favorite pioneering women who pushed boundaries, rejected the status quo and made gender diversity the norm in the marketing department.
Mathilde C. Weil, the Literal Agency Pioneer
Prepare to meet your new marketing role model. Mathilde C. Wilde immigrated from Germany to America in the 1870s. Her husband died shortly after, and she was able to find work as a translator as she was fluent in German, English, Spanish and French.
She later worked as a magazine writer and newspaper saleswoman. After some time in the biz, she saw the potential to make way more money in the world of advertising space. She opened the M.C. Weil Agency in New York City and served as a middlewoman between advertisers and publicans.
The M.C. Weil Agency was the first advertising shop in America run by a woman and the first ad shop, period. Weil opened her doors just 20 years after the end of the Civil War and 40 years before women had the right to vote!
Weil specialized in medical advertising, but helped place ads of all sorts. She was so good at her job that she was able to run her business with her two female partners, Mary Compton and Meta Volkman, until her death in 1903.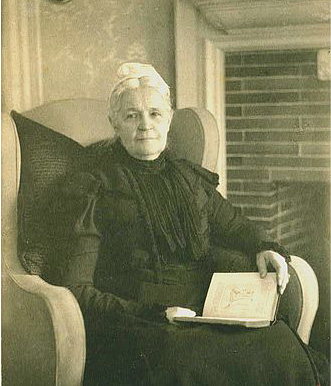 https://www.cliohistory.org/exhibits/johnston/foremostwomenphotographersmathildeweil
Helen Lansdowne Resor, From Copywriter to Advertising Powerhouse
J. Walter Thompson hit the jackpot when he hired Helen Lansdowne Resor to work as the nation's first female copywriter at his advertising agency. Like Weil, Resor came from the world of newspapers and journalism before accepting a role at J. Walter Thompson to run the agency's Womens' Editorial Department.
Resor went on to pioneer editorial style advertising and create some of the most influential advertising campaigns of the 20th century.
She and her team developed many ad tactics still in use today. For example, the concept of connecting emotions to products rather than just stating what the product does. Her 1917 Woodbury perfume ad, "A skin you love to touch," was criticized for being sexual in nature but had perfume bottles flying off Victorian-era shelves.
By 1918, Resor's department generated around half of the total revenue at J. Walter Thompson, which was then the largest agency in the country.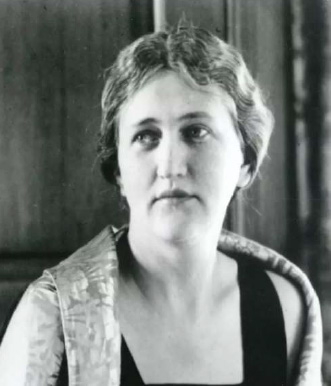 https://www.bandt.com.au/j-walter-thompsons-helen-lansdowne-resor-scholarship-enters-third-year/
Herta Herzog, Marketing Research Pioneer
Herta Herzog was one of the first marketers to take a research-based approach to the industry. Her 1944 work laid the foundation for identifying the "why" behind advertising. Using qualitative methods to understand the customer's way of thinking, she concluded that advertising wasn't great at changing people's opinions and was most effective when catering to existing audience needs and wants.
In 1964, Herzog set up the industry's first think tank, Jack Tinker & Partners, where she continued to pioneer qualitative marketing research techniques that are still used today. Most notably, the concept of focus groups.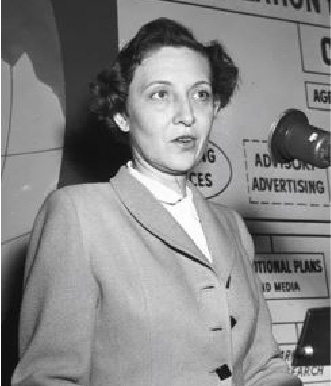 https://www.aaaa.org/timeline-event/research-pioneer-herta-herzog-rises-two-top-positions/
Bernice Fitz-Gibbon, Owner of the Catchy Slogan
If you don't count Mathilde C. Weil's scrappy 1880 female advertising shop,, Bernice Fitz-Gibbon was the first woman to start and lead her own marketing agency in the more modern sense of the word. She started her career at Macy's in the 1920s and quickly became one of their highest paid employees.
She later moved to Gimbels to serve as their publicity director before resigning in 1954 to start her own marketing firm. She hired and trained many female copywriters who became known as "Fitz-trained" copywriters and were in high demand in the industry. Fitz-Gibbons was allegedly the highest-paid woman in advertising in the 1950s.
Along the way, she became famous for her standout catchy slogans in her ads. She invented Macy's "It's smart to be thrifty" slogan and Gimbels' "Nobody, but nobody, undersells Gimbels."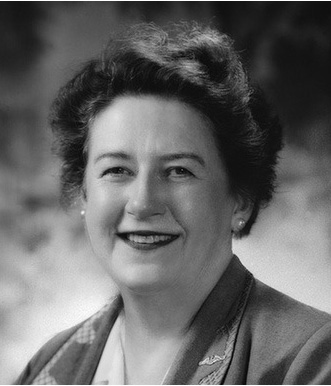 https://www.oneclub.org/hall-of-fame/-bio/bernice-fitz-gibbon
Erma Proetz, CEO of Content Marketing
Erma Proetz started her career as a humble copywriter at Gardner Advertising Company in St. Louis. When she was assigned a position on the PET Milk Company account, she did not hold back.
Proetz developed a character named Mary Lee Taylor, a homemaker and cooking expert, whom she used to sell PET Milk Company's evaporated milk. She wrote articles and conducted radio broadcasts that had frugal living tips, cooking segments and creative ways to use PET Milk Company's products in her recipes.
The show later evolved into half soap opera half content marketing hour and drew huge numbers of listeners. Proetz later offered free recipe books sent by mail and exclusively available to listeners.
After basically inventing content marketing, she stayed at Gardner and moved from copywriter to account executive, director, creative vice president and executive vice president. She was the first woman elected to the
Advertising Hall of Fame
in 1952.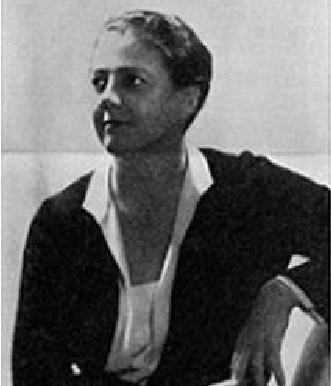 https://medium.com/ogilvy-on-digital-advertising/the-women-before-me-a-tribute-to-the-women-of-the-aaf-advertising-hall-of-fame-91fac1924b7
Barbara Gardner Proctor, First Black Female Agency Owner and Advertising's Entire Moral Compass
In 1969, Barbara Gardner Proctor, a Black copywriter at an agency that history has forgotten, was asked to create an ad that mocked the Civil Rights Movement, parodying protests to sell hair care products. Her prompt and justified response was "absolutely not."
Gardner Proctor was fired and immediately established her own agency within the year. She used both her maiden and married names so people would think she had a male business partner, "just in case of chauvinistic leanings." The agency was wildly successful.
Gardner Proctor was featured on "60 Minutes" and even mentioned in Ronald Reagan's State of the Union Address in 1984. Throughout it all, she vowed never to create an ad that would harm women or people of color. She stayed true to her beliefs, never backing harmful products or creating offensive ads.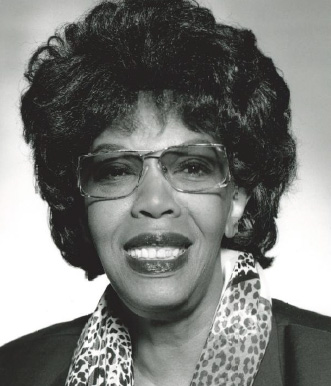 https://news.wttw.com/2019/01/14/barbara-gardner-proctor-advertising-trailblazer-wttw-trustee-dies-86
Jacqueline Parkes, Professional Glass Ceiling Shatterer in Sports
Just in case you think we ran out of glass ceilings after the 80s, meet Jacqueline Parkes. In 2008, Parkes became chief marketing officer for
Major League Baseball
, making her the first female CMO in professional sports.
She served in the role until 2016, when she moved on to become the CMO for Viacom. She now works as a consultant, serves on various boards and continues to blaze trails in the industy.
https://deadline.com/2020/11/jacqueline-parkes-exit-chief-marketing-officer-viacomcbs-entertainment-youth-group-1234610661/
Who Runs the Marketing World?
At thunder::tech, we have some incredible and innovative women leading our team, including our Marketing Development Manager and Senior Director of Communications. Oh, and the person writing this blog is a self-identifying girlboss.
This International Women's Day, we're saluting the pioneering women who made it the norm for us to work in an industry we love. Shoutout to the women who paved the way in 1880 and the ones who guide us and inspire us in our careers today. May we all continue to kick ass.
Do you want to join our dedicated team of go-getters? Check out all of our job openings and apply today!